Clean Your Patio Deck with just a water hose!
Water Drain with Built-In Pest Protection
Eliminate Drainage Problems!
Make your Lanai Easy-To-Clean!
No More Sweeping or Mopping!
Use on:
Pool and Screen enclosures
Balconies with Screen Walls
Porches
Lanais
Patios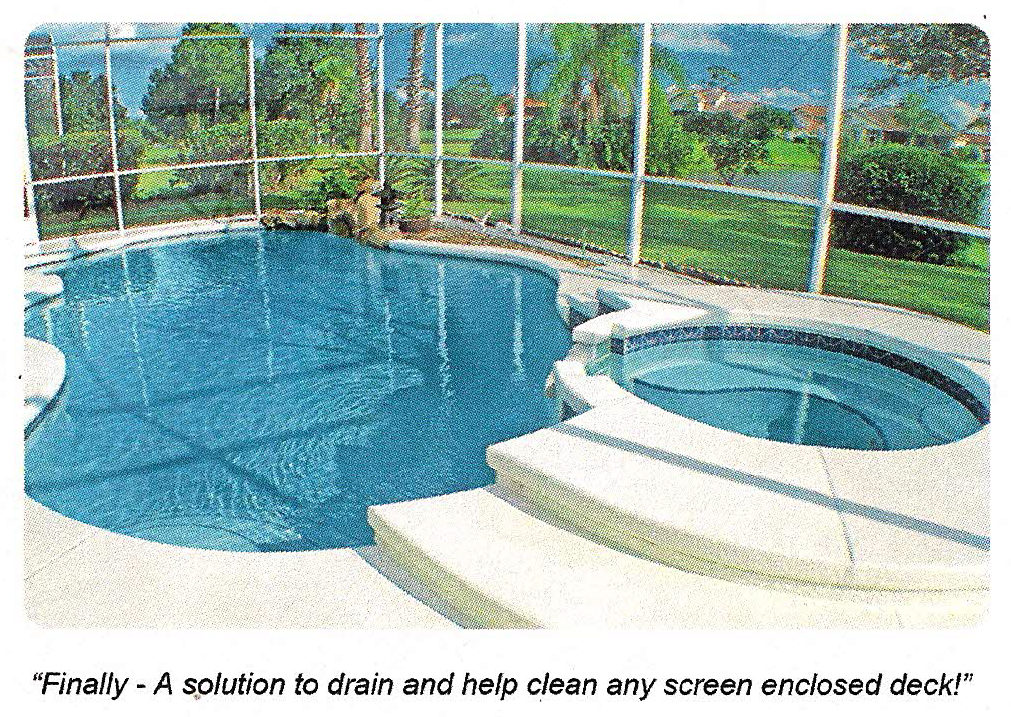 The revolutionary New idea for Screened Enclosures that allows you to easily clean your deck area with just a simple, low-pressure garden hose! Opens completely and is designed to drain decks with no floor obstructions! PestGuard WaterGate clears standing water on deck areas and automatically drains low spots along deck and screen walls. Keeps snakes, frogs and other pests outside, before, during and after rainstorms! No operator attention needed. Just set it, and forget it. The Pest Guard WaterGate lanai drain is Patent Pending and Made in the U.S.A.
PestGuard WaterGate is sun-resistant and does not get brittle like other products. Made in the USA from ABS Plastic with Weather Resistant Durable Compounds. Just two straight cuts and it inserts into your Existing aluminum screen enclosure base channel!! Gate opens to clean deck, gate closes to deter pests.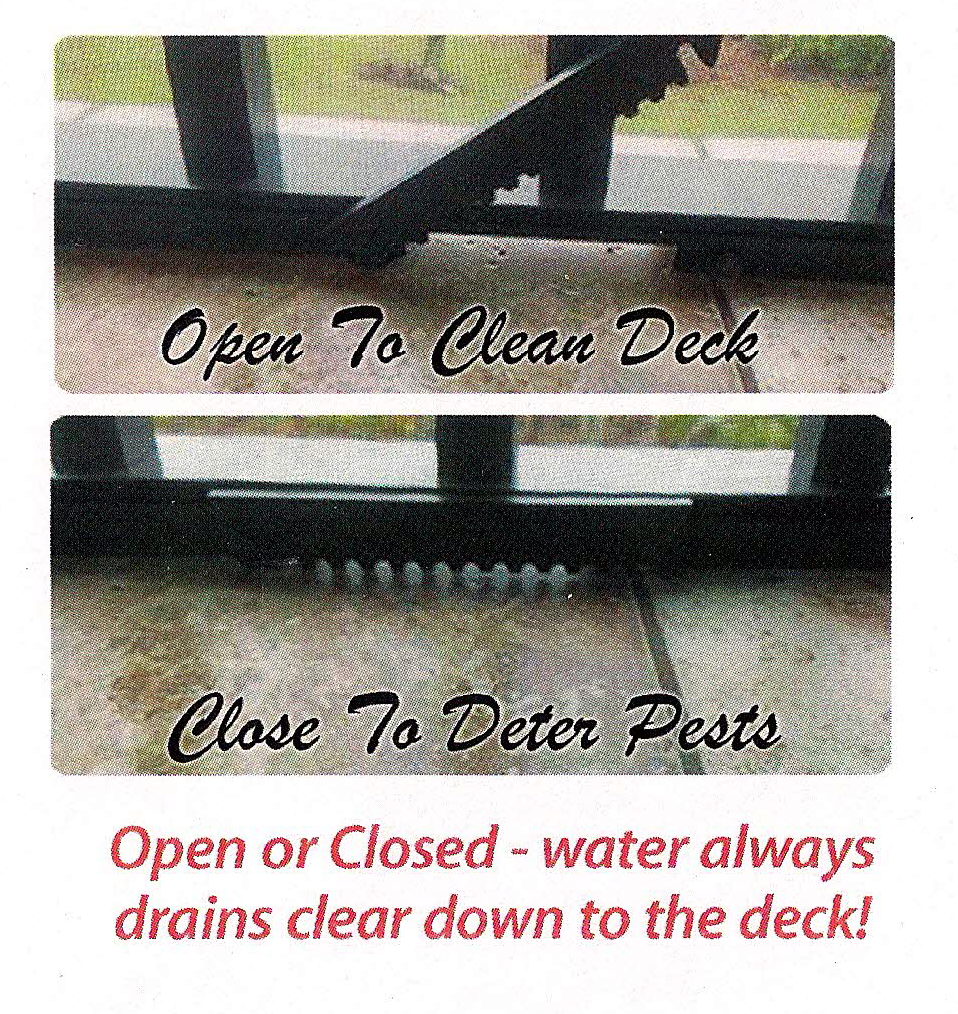 NEW! Screen Balcony Breakthrough!
Now screen balconies have an efficient way to drain rainwater and clean debris away!
Whether tile, concrete or flooring of another type, PestGuard WaterGate solves your deck drainage problems!
Finally… now you can install a beautiful new floor on your screen-enclosed pool cage or lanai deck… without rainwater flooding it!