Weather Lite Collection
Porch Enclosures – Bringing the Outdoors Indoors
---
Series 2200 4 Track Vertical Sliding Panels (Vinyl Panels)
Convert your existing porch, gazebo, deck, pool enclosure or unused outdoor space into a versatile enclosed area with Weather Lite Vinyl Pane sliding panels.
Lightweight Weather Lite sliding panels can be raised or lowered effortlessly to ventilate up to 70% of the screened area.

Durable, flexible and attractive VINYL PANE™ sliding panels comfortably ventilate while screening out debris and insects.

Close the sliding panels and block out the rain, wind, snow and other elements.
Easily removable sliding panel tension spring system ensures smooth operation.
Closed                                                            Open
---
Series 2200 Horizontal Sliding Panels (Vinyl Pane)
Horizontal Vinyl Pane sliding panels, when closed and locked, offer protection from the outside elements. When open, they allow up to 50% air-flow through the screened area. vents can also be removed allowing total screen room ventilation.

Vinyl Pane™ Sliding Panels
VINYL PANE™ sliding panels feature durable, weather resistant, 10-mil vinyl that is lighter in weight and more affordable than glass. All Weather Lite sliding panels are custom fitted for smooth operation and are designed to provide easy cleaning from inside.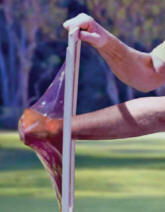 ---
Series 5200 Horizontal Sliders (Acrylic)
Simple Push Button Handle

Stronger than annealed glass

Light Weight

Better Insulation than single Pane Glass

Superior Construction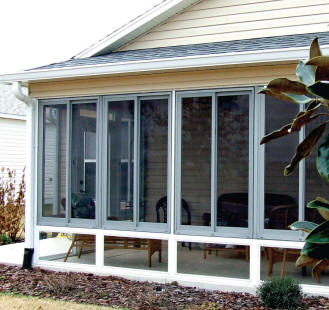 ---
Series 6200 Horizontal Sliders (Glass)
Simple Push Button Handle

Superior Construction

Removable Panels

Single Glazed 1/8″ annealed

Insulated 5/8″ annealed

Optional Removable Screen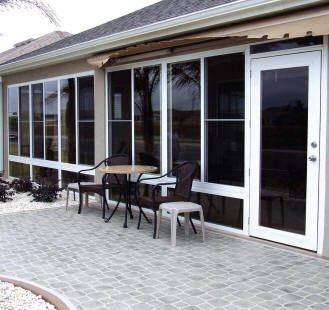 ---